Application Procedures

If you wish to travel to Iran in October - November, 2010 with Neighbors East and West, you need to proceed as follows:

1. Download the

Announcement and Application

(pdf), fill out the application and submit it as soon as possible.
(or view it in html). Note the deadline date on the announcement.


2. Download the

Neighbors East and West release form

, fill it out and submit it to us.

3. Make sure your Passport is current, and that it expires no earlier than May 1, 2011. If you need a
new passport or a renewal, start procedures right away. One further note: you will not be able to obtain a
visa to visit Iran if your passport indicates that you have visited Israel. If that is the case, you will have to
apply for a replacement passport.

4. Send the following materials to Neighbors East and West:

A. The completed trip appliction form along with a $300 down payment made out to Neighbors East and West.
B. The Neighbors East and West Release Form
C. A scan of the first two pages of your passport (photo and information pages) in jpeg format. Be sure
that your passport is signed. Include in the scan your name, occupation (make it pretty generic), and
father's full name. If you can make it a 1 to 1 copy at 72 pixels/inch that will be helpful.
You can see an example

here

.

5. Download the

Application for an Iranian visa

(pdf). Fill out the visa with reference to these instructions.

6. Obtain a visa photo; see visa application for size. You can obtain one at Costco, AAA, and other places.


note: in the visa photo, women must cover their hair in

accordance with Islamic custom.

Here is an example: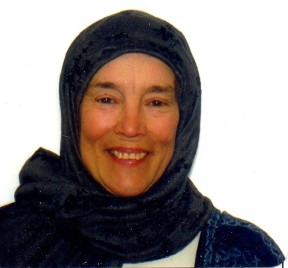 Visa Photo Example



Notes on Obtaining a Visa


Getting an Iranian tourist visa is not difficult, but the procedure is a little complicated. It is important to
start on it right away, since the response from Iran can be very slow. If you need guidance feel free to
call us at (406) 862-1629.



Visa Procedure:


The visa procedure involves, first, our sending copies of the passport scans to the Iranian travel agency,
Orient Star. Our agent, Mozzafer, will facilitate the approval of our visas, and after two to four weeks
he will receive a visa approval number. Then it will be necessary for you to send us your passports,
visa application and visa photo.

We shall send all visa material and passports to the Iranian Interest Section of the Pakistani Embassy in
Washington, where visas will be attached to the passports. Your passports will then be returned in time
for the trip. The cost of a visa is $104, plus $20 for postage and handling.